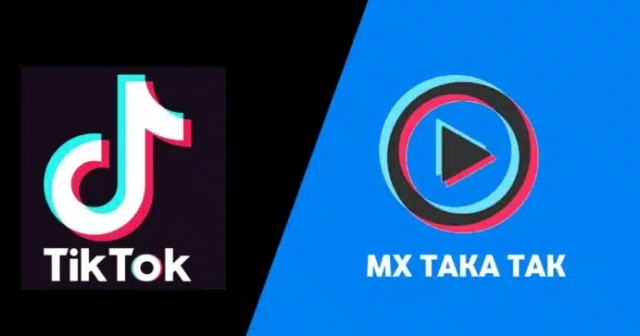 MX Taka Tak is a short video platform app created by MX Player, which has gained popularity as a viable alternative to TikTok in the Indian market. Following the ban on 59 Chinese apps, including TikTok, in India, MX Taka Tak has emerged as a prominent player in the short video app space.
Similar to TikTok, MX Taka Tak allows users to create and share short videos, incorporating features like lip-syncing, dubbing, and video editing. It offers a wide range of songs and audio clips for users to choose from, enabling them to create engaging and entertaining content.
The app has garnered significant attention, boasting over 1 million downloads on the Google Play Store and an impressive rating of 4.2. Its popularity can be attributed to the seamless user experience it provides and the familiar functionalities it shares with TikTok.
In addition to its video creation capabilities, MX Taka Tak offers users the opportunity to earn money. The app provides various monetization options, allowing creators to generate income from their content. This feature has attracted many aspiring content creators, making MX Taka Tak an appealing platform for those seeking both creativity and financial benefits.
With its compact size of only 25 MB, MX Taka Tak is easily accessible and can be downloaded quickly, even for users with limited storage capacity on their devices. The app has capitalized on the demand for short video content and has positioned itself as a popular choice for Indian users looking for an alternative to TikTok.
As the Indian government's ban on Chinese apps created a void in the short video app market, MX Taka Tak has successfully filled that void by providing a similar platform with localized content and a chance for creators to showcase their talent and earn money. Its growing user base and positive ratings indicate its success as a worthy contender in the Indian short video app landscape.
Features of MX Taka Tak App
This app provides a photo editor facility.
You Can watch videos in many Indian languages.
The Music library facility is also available.
Video editor beauty cam feature.
Video Category of MX Taka Tak app
Entertainment Video
Dance video
Lip-sync video
Singing video
Tips & Trick video
Challenge video
Cooking video
Comedy video
Bollywood video
How to Download the MX Taka Tak App?
Downloading this app is a simple process that can be done in just a few steps. To begin, you can easily find and download the app from the Google Play Store. Simply open the Play Store on your Android device, search for the app using the search bar, and once you've found it, click on the "Install" button. The app will then be automatically downloaded and installed on your device.
Alternatively, you can directly download the app by clicking on the download button provided below. This will initiate the download process, and once it's completed, you can open the downloaded file and follow the on-screen instructions to install the app.
If you have any questions or need further assistance regarding the app, feel free to ask in the comments section below the post. Additionally, if you find the information in this post helpful, we encourage you to share it with your friends and on various social media platforms to help others benefit from it as well.
In summary, downloading this app is a hassle-free process that can be done through the Google Play Store or by clicking the download button provided. If you have any queries, ask in the comments, and if you find the post useful, kindly share it with your friends and on social media.