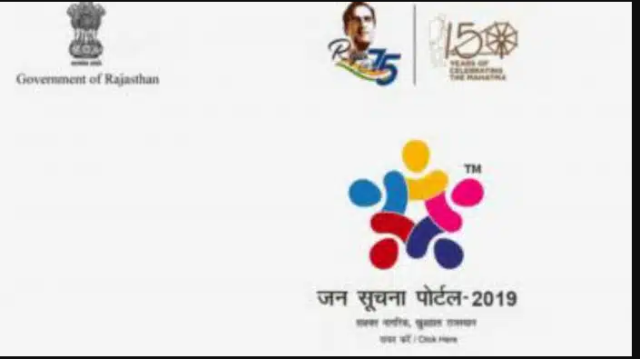 How to Check Your Name In Jan Soochna Portal Rajasthan.
A new web portal called Jan Soochna has recently been launched in Rajasthan to enhance the convenience of the state's residents. This portal provides comprehensive information on various schemes implemented by the Rajasthan government. Users can easily apply for any of these schemes and also check the status of their applications. Additionally, the portal allows users to search for their names on the beneficiary list.
The introduction of the Jan Soochna portal in 2020 has replaced the old portals, simplifying the access to information and services for the people of Rajasthan. Unlike the previous system, the new portal ensures easy and user-friendly navigation, enabling common citizens to apply for schemes and verify their inclusion in the beneficiary list effortlessly.
In this post, we will provide detailed information on how to check your name in the Jan Soochna portal of Rajasthan. By reading this post attentively, you will gain a clear understanding of the steps involved in accessing the portal and verifying your inclusion in the beneficiary list.
The Jan Soochna portal in Rajasthan is a significant development that aims to improve transparency, accessibility, and efficiency in delivering government schemes and services to the citizens. By utilizing this portal, individuals can easily access information about various schemes and ensure their participation in the relevant programs.
Disclaimer.
We want to emphasize that our intention is to provide accurate information and ensure the correct website is accessed for obtaining information. We strictly avoid spreading any form of misinformation or violating government rights and authority through our posts. The links shared are intended solely as a convenient and reliable source of information.
Please note that the links provided in this post are meant for informational purposes only and do not imply any endorsement or affiliation with any government entity. We strive to ensure the accuracy and reliability of the information and resources we provide.
Transparency and integrity are important to us, and we do not engage in any practices that may violate government rights or authority. If you have any concerns or questions about the information provided in this post, we encourage you to reach out to us, and we will address them promptly.
Our primary goal is to assist users in accessing accurate information and resources through reliable channels. We value the trust of our readers and are committed to maintaining transparency and providing reliable information in a responsible manner.