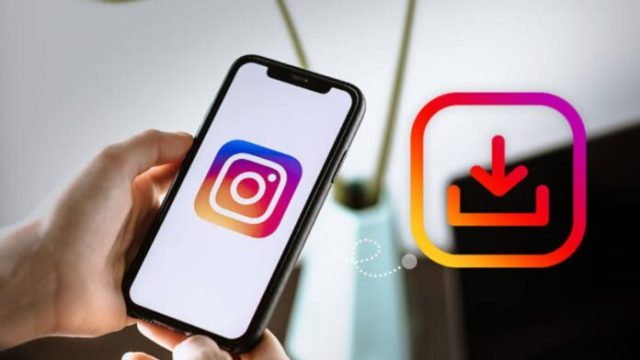 In the contemporary era of technology, the prominence of social media is undeniable, with platforms like Instagram taking center stage. Among these platforms, Instagram has gained immense popularity as a hub for sharing photos and videos.
The allure of images and videos prompts many users to desire the ability to preserve them in their smartphone galleries for future enjoyment. While Instagram permits the download of stories without attached music, it regrettably lacks a straightforward approach for downloading images, videos, and even engaging reels.
However, there's no need for concern. This comprehensive guide is designed to navigate you through a process that facilitates the effortless downloading of Instagram photos, videos, and reels onto your smartphone. By following these steps, you can seamlessly enrich your personal gallery, ensuring that your cherished visual content remains readily accessible for your future gratification.
How to download Instagram videos on your smartphone
Whether it's a hilarious clip, a helpful tutorial, or a motivating video, downloading Instagram videos onto your smartphone is now a breeze with two simple approaches. The primary methods involve utilizing online tools and websites, steering clear of potentially risky third-party apps. This article will exclusively delve into the secure online tools and website techniques.
By employing these methods, you can effortlessly save Instagram videos with just a few clicks, allowing you to enjoy your favorite content offline and share it with others hassle-free. Stay tuned to learn the step-by-step processes and unlock the convenience of having Instagram videos at your fingertips, ready to watch anytime, anywhere.
Follow these simple steps:
Open Instagram on your device: Launch the Instagram app on your smartphone.
Select the desired video: Scroll through your feed and find the video post you want to download.
Copy the video link: Tap the three dots located in the top-right corner of the post. From the options that appear, choose "Copy link."
Use a web tool: Go to any of the many websites that offer Instagram video downloading services.
Paste and download: Once on the website, find the designated field and paste the copied Instagram video link. Then, kickstart the download process by clicking the appropriate button.
When seeking to download videos from Instagram, it's crucial to note that third-party websites exclusively support downloads from public accounts. Private accounts are not compatible with these methods. If users are comfortable relying on third-party applications, they can opt for this approach.
For those interested in utilizing third-party apps, the procedure may vary. Initially, a visit to either the Google Play Store or iOS App Store is necessary to identify a suitable app for downloading Instagram videos onto their smartphones. The subsequent steps involve app installation and adherence to the app's guidelines.
It is important to acknowledge that while third-party apps offer convenience, they can potentially compromise user privacy. Thus, exercising caution is paramount. It is advised to exclusively obtain apps from reliable sources and to assess the app's trustworthiness through its trust score prior to downloading and integrating it into one's smartphone. By adhering to these precautions, users can minimize the risk of privacy breaches and enjoy the benefits of third-party apps for downloading Instagram videos.
Conclusion
With the provided simple instructions, downloading Instagram videos to your smartphone for offline enjoyment is now a breeze. Whether it's an amusing meme or a mesmerizing travel clip, you hold the power to have them at your fingertips. By adhering to the outlined steps, downloading Instagram videos onto your smartphone becomes a hassle-free endeavor. Whether it's a humorous meme or an awe-inspiring travel video, complete control lies in your hands. Following the aforementioned user-friendly guidelines, you can effortlessly save Instagram videos on your smartphone to relish offline. Whether it involves a hilarious meme or a captivating travel video, the ability to have them readily available is within your control.
Embrace the straightforward directions given above to seamlessly download Instagram videos onto your smartphone, ensuring a seamless offline viewing experience. Whether it's an entertaining meme or an enthralling travel escapade, the autonomy to access them at your convenience is firmly within your grasp.