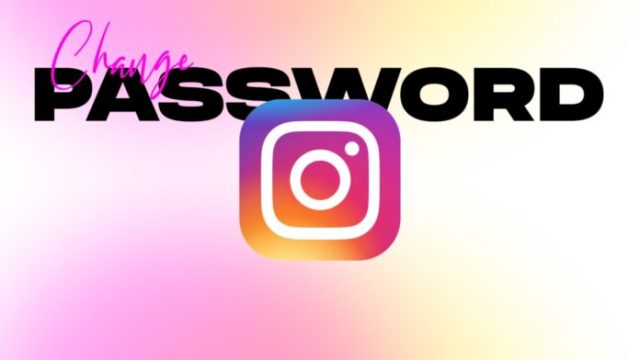 In the wake of the heightened wave of Instagram account hacking incidents in 2023, safeguarding your account has become paramount. To fortify your profile against unauthorized access and potential misuse, it's imperative to initiate measures to change your Instagram password. This article furnishes a thorough guide, encompassing essential steps for altering your password on both mobile devices and desktop platforms. Furthermore, in the unfortunate event of forgetting your password, this guide expounds on the process of password reset.
In the contemporary landscape of digital threats, it's pivotal to stay ahead in the realm of online security. This article not only highlights the significance of password alteration but also underscores the imperative need to adopt two-factor authentication (2FA). By integrating 2FA, an additional stratum of security is introduced to your Instagram account, mitigating risks of unauthorized infiltration. This comprehensive guide serves as your compass in navigating the evolving terrain of cyber threats, equipping you with the tools necessary to thwart potential breaches.
As technology advances, so do the techniques employed by malicious actors seeking unauthorized access to personal accounts. With this in mind, understanding the pivotal role of strong and regularly updated passwords cannot be understated. By following the outlined steps to modify your Instagram password, you empower yourself to take charge of your digital presence and thwart unauthorized breaches.
In conclusion, the year 2023 demands heightened vigilance in the face of escalating Instagram account hacking incidents. This article is your ally in the ongoing battle for online security, empowering you with the knowledge and actions required to fortify your Instagram account and thwart cyber threats.
How to Change Instagram Password in 2023 on Android and iOS
To change your Instagram password in 2023 on both Android and iOS devices, follow these simple steps:
Tap your Profile icon at the bottom right of the Instagram app.
Click on the hamburger menu in the top right corner.
Select "Settings and Privacy" and go to the "Accounts Centre."
Tap on "Password and Security" and choose the "Change password" option.
Enter your current password and then the new password, then tap "Change Password" to save the changes.
How to Change Instagram Password on Desktop
In case you lose your mobile device or it gets stolen, you can change your Instagram password in 2023 using a desktop. Follow these steps:
Visit the Instagram website and log into your account.
Click on the hamburger menu icon at the bottom left.
Select "Settings" and then click "See more" in the Accounts Centre.
Go to "Password and Security" and click on "Change password."
Enter your current password and set a new one, then click "Change Password" to finalize the process.
How to Reset Forgotten Instagram Password on Android & iOS
If you forget your Instagram password, you can reset it using your Android or iOS device:
Open the Instagram app and tap on "Forgotten Password?" on the login page.
Provide your username, email address, or mobile number to find your account.
Choose the appropriate option for recovery and tap "Continue."
Follow the instructions in the email to reset your password.
How to Reset Forgotten Instagram Password on Web
To reset your Instagram password using a web browser on your PC:
Head to the Instagram website and click "Forgot password?" on the login page.
Enter your associated email ID, username, or phone number, and click "Send log in link."
Complete the "I'm not a robot" verification and click "Next."
Follow the instructions in the email to reset your password.
How to Know if Your Instagram Account is Hacked
Two telltale signs of a hacked Instagram account are:
Unusual Activity Notification: If you have two-factor authentication enabled, you'll receive a notification of a new login attempt. If you don't recognize the location, change your Instagram password as it's needed in 2023.
Incorrect Credentials Error: If you can't access your account with the correct credentials, it's likely that your password has been changed by a hacker.
How to Set Up Two-factor Authentication on Instagram
Adding two-factor authentication enhances your account security. Here's how to set it up:
Access the "Settings and Privacy" menu from your Instagram Profile.
Go to "Accounts Centre" and click "Password and Security."
Select "Two-factor authentication" and follow the on-screen instructions to set it up.
Conclusion
In 2023, safeguarding your Instagram account from potential hackers is both simple and essential. It involves a vital step: changing your password regularly. By adhering to the steps outlined in this guide, you can effectively shield your profile from unauthorized access and misuse. To fortify your security measures, consider implementing two-factor authentication. This additional layer of protection can significantly enhance the safety of your account.
By staying attentive and taking proactive measures, you can effectively preserve the integrity of your digital presence on this widely used social platform.