Having a large number of followers and views can help you build your personal brand, increase your visibility, and even drive sales for your business. 
Source: indiatvnews
However, growing your following and getting more views can be a challenging task, especially if you're just starting out or don't have a large budget to spend on social media marketing. That's where the Cheapest SMM panel comes in. 
We'll discuss some effective strategies to increase your followers and views on Instagram and show you how using the SMM panel can help you achieve your goals without breaking the bank.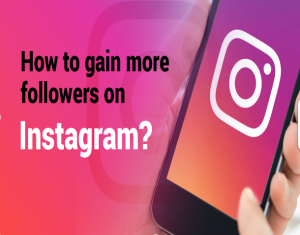 8 Ways to Increase Instagram Followers and Views
If you're looking to increase your Instagram followers and views, here are some effective strategies to help you achieve your goals.
Optimize your Instagram account:
Your Instagram profile is the first thing that potential followers see, so it's essential to make a great first impression. 
Make sure your profile picture, bio, and username are relevant, eye-catching, and represent your brand or personality. Use keywords in your bio and include a call-to-action to encourage visitors to follow you.
Keep a consistent content calendar:
Consistency is key when it comes to growing your Instagram following and views. Post high-quality content regularly and at optimal times to reach your target audience. 
Use Instagram analytics to identify when your followers are most active and plan your content calendar accordingly. Also, make sure your content is relevant, engaging, and visually appealing.
Schedule Instagram posts in advance:
Scheduling your Instagram posts in advance is a great way to stay consistent and save time. Use scheduling tools like Later or Hootsuite to plan and schedule your posts for the week or month. 
This will ensure that you have a steady stream of content going out and can help you stay organized.
Engage with customers, brand advocates, and influencers:
Engagement is one of the most critical factors in growing your Instagram following and views. 
Respond to comments and messages promptly, like and comment on other user's posts, and collaborate with influencers and brand advocates to reach a wider audience. This will not only increase your visibility but also help build relationships and trust with your followers.
Avoid fake Instagram followers:
Buying fake followers may seem like a quick fix to increase your follower count, but it can actually harm your credibility and reputation.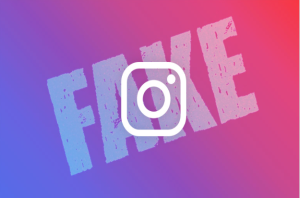 Fake followers do not engage with your content, which can hurt your overall engagement rate and make it difficult to reach your real audience. 
Instead, focus on building an organic following by creating quality content and engaging with your audience.
Showcase your Instagram everywhere you can:
Promote your Instagram account on all of your marketing channels, including your website, email signature, business cards, and other social media profiles. Encourage your existing followers to share your content and follow you on Instagram.
Post content that followers actually want to see:
To keep your followers engaged and interested, post content that is relevant to your niche or industry. 
Use Instagram analytics to understand what type of content your followers engage with the most and create similar content that resonates with them.
Find hashtags where your followers hang out:
Hashtags are a powerful tool to increase your reach and attract new followers. Research and use relevant hashtags that are popular among your target audience. 
Also, monitor and engage with the conversations happening around these hashtags to build relationships and attract new followers.
Conclusion
In conclusion, increasing your Instagram followers and views requires a well-planned and consistent approach. However, it's essential to avoid buying fake followers, as it can harm your credibility and reputation.Remember that building an organic following takes time and effort, but the payoff is worth it in the long run.With these strategies and a little patience, you can effectively grow your Instagram presence and reach your goals.