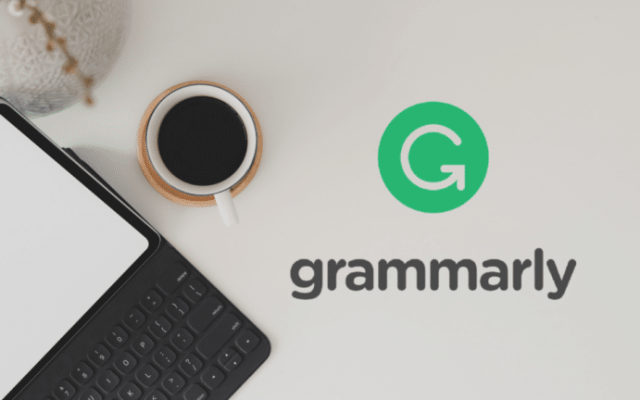 Google Docs is a widely used word processor known for its robustness and cost-effectiveness. While it offers a built-in spell checker to assist with grammar and spelling, it may not catch all errors. To ensure thorough review of text written and saved in Google Docs, users can opt for third-party spell checkers. One such popular choice among Google Chrome extensions is Grammarly, which serves as a rival to Microsoft Word's built-in editor.
Grammarly is a widely utilized third-party spell checker that can be seamlessly integrated with Google Docs. It offers grammar, spelling, and punctuation checking features free of charge. Additionally, Grammarly provides a premium subscription with valuable additional features, making it a worthwhile investment for those seeking error-free documents.
If you prefer to extend your options beyond the Microsoft Word editor and desire enhanced functionality within Google Docs, this article offers a step-by-step guide on installing and utilizing Grammarly. By incorporating Grammarly into Google Docs, you can take full advantage of its capabilities. Whether you choose the free or premium version, Grammarly enhances the writing experience by ensuring accurate and polished documents.
Google Docs is a powerful and free word processor, and although it includes a built-in spell checker, it may not catch all errors. To address this, users can install third-party spell checkers such as Grammarly, which offers comprehensive grammar and spelling checks. By integrating Grammarly with Google Docs, you can enjoy an efficient and accurate writing experience, similar to using Microsoft Word's editor. Whether you opt for the free version or choose to subscribe to the premium features, Grammarly is an invaluable tool for creating error-free documents.
Grammarly- How to install for Google Docs?
For using the Grammarly tool on the Google Docs, it is important to first make the installation of the same within Google Chrome. In order to do it, follow the below-mentioned steps,
Start with opening the Google Chrome and then go to the option Chrome Web Store.
Navigate and go to the Grammarly extension page and click on, Add to Chrome Button that is available on the right-hand side.
Within the dialogue box that will appear is the option called Add Extension.
Make sure you click on the option Add Extension, and after the extension has been installed, it will open and then prompt the user to sign in or create the Grammarly account. Make sure to use the existing Grammarly account for signing in, or just create a new account and sign in.
Once you have followed the aforementioned steps, Grammarly will remain accessible for use on the Chrome browser. It can also be installed on other web browsers such as Microsoft Edge, Firefox, or Safari. However, it's important to note that the experience of using Grammarly within Google Docs on Chrome is unique and offers distinct advantages. Therefore, it is recommended to make a wise choice and leverage the benefits of Grammarly specifically within the Google Docs environment using the Chrome browser.
Grammarly- How to Enable it on Google Docs?
With Grammarly being installed, it is necessary to enable it and make it ready to be used within the Google Docs. To do the same, follow the below-mentioned steps,
Open the new document within Google Docs.
Click on the Grammarly extension, which is provided in the upper right-hand corner of the given browser.
Next, turn on the option check for writing suggestions on the Google Docs toggle switch.
Once the above three steps are completed, Grammarly will be completely available for being used in the Google Docs.
After completing the installation and setup process, Grammarly will remain accessible in other tabs as well. It will automatically start providing suggestions when you compose an email in Gmail or type a message on Facebook Messenger through your computer. However, if you prefer to disable Grammarly's suggestions on other pages, you can easily do so. Simply click on the Grammarly extension icon and toggle the switch off. This allows you to have control over when Grammarly offers suggestions, ensuring it is limited to specific platforms or documents where you require its assistance. This flexibility allows you to tailor Grammarly's functionality to your preferences and focus on the writing tasks that matter most to you.
Grammarly- How to Set Goals in Google Docs?
Grammarly is an immensely powerful tool that plays a crucial role in maintaining accurate grammar and spelling in written documents. It is widely relied upon by many individuals to ensure their writing effectively aligns with the intended audience and conveys the desired tone.
One of Grammarly's key strengths is its ability to provide customizable suggestions based on the goals of the document. Users can tailor the tool to their specific needs by following a few simple steps. After installing and activating Grammarly, users can click on the Grammarly icon in their browser's toolbar. This brings up a menu where they can select the type of writing (such as business, academic, or creative) or specific goals (such as clarity or engagement). By choosing the appropriate options, users can receive suggestions that are in line with their document's purpose and target audience. This customization feature enhances the overall writing experience and helps users achieve their desired presentation and tone.
If essential, click the Suggested edit option, which is provided at the bottom of the document, to open the sidebar of Grammarly.
At the top of the sidebar, click on the option Adjust Goals button. This button looks like the archery target.
Within the Set Goals window, click on the settings you wish for the document. From the audience to formality level, intent, and tone, all can be selected here. For the premium subscriber, they also have the option to choose between academic or business, or creative domains.
Once the choices are made, just click on the option done.
Now as you see, there will appear different edit changes, and these specific suggestions, they will continue to vary based on the document settings that's been chosen. Your Grammarly will provide you with varied suggestions for the Word choice no matter you are trying to appeal to the expert or a general audience.
Final Words
Now that you have gained an understanding of how to use Grammarly for Google Docs, it's time to put that knowledge into action. The process is simple yet highly effective, as it not only improves your document but also enhances your overall writing skills by highlighting missed punctuations and spelling errors, among other things. The tool is truly valuable, and the best part is that it is available for free. So, go ahead and give it a try, and if you find it beneficial and wish to unlock additional features, you can consider upgrading to the premium version.
Believe it or not, professionals worldwide have recognized the worth of Grammarly. We genuinely recommend giving it a chance, and you won't regret it. Discover the power of Grammarly firsthand and witness the positive impact it can have on your writing.