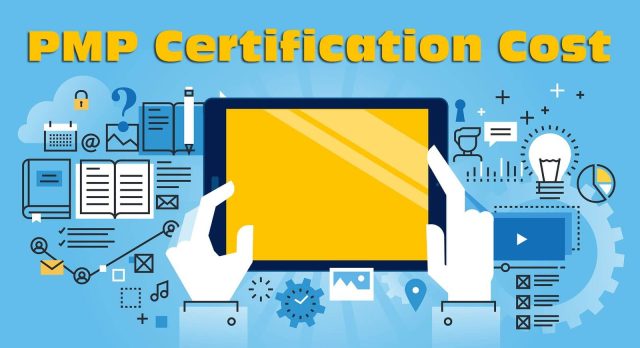 The PMP certification is a globally valued credential for project managers. Obtaining a PMP certification can enhance one's career prospects and validate one's skills and expertise in project management. However, before embarking on the journey to obtaining a PMP course, it is essential to understand the cost implications associated with the certification. This article will explore the cost of PMP certification globally.
PMP examination fees
The PMP examination fee is a significant component of the overall certification cost. The fee structure for the PMP exam varies depending on the Project Management Institute (PMI) membership. PMI members enjoy certain benefits, including discounted exam fees.
PMI Members: The PMP exam fee for PMI members is $405.
Non-Members: The PMP exam fee is $555 for people without membership.
In India, non-members need to pay Rs. 42,863, while registered PMI members enjoy a reduced rate of Rs. 23,459 for the examination. Additionally, candidates must pay an application fee of Rs. 9,963. The fees for PMP certification training can range between Rs. 8,000 and Rs. 18,000.
PMI membership fees
While PMI membership is not mandatory for PMP certification, becoming a member offers several advantages, such as access to exclusive resources, networking opportunities, and discounted exam fees. The annual membership fees for PMI range from $139 to $189.
Miscellaneous expenses
Apart from the direct costs mentioned above, additional expenses may be associated with PMP training. These miscellaneous expenses can include travel costs (if attending in-person training or exam centers located far from home), accommodation expenses (if attending multi-day training programs), and the cost of any additional resources or tools needed for the certification.
PMP exam format
The exam format includes the following key elements:
Multiple-choice questions: The PMP exam consists of 180 multiple-choice questions. Of these, 175 questions are scored, while the remaining five are pretest questions that do not contribute to the final score. PMI uses the pretest questions for research purposes and is randomly placed throughout the exam.
Exam scoring: The PMP exam is scored on a scale of 0 to 200. The passing score is determined through a psychometric analysis and is not disclosed publicly. Candidates receive their pass/fail status immediately after completing the exam.
Benefits of PMP certification
Companies will reportedly need to fill 2.2 million more project-related activities annually by 2027, according to studies. Obtaining the PMP certification training offers numerous advantages for project management professionals. Some key benefits include:
● Industry recognition
The PMP certification is widely recognized and respected in project management. It demonstrates a professional's commitment to excellence and adherence to international standards.
● Career advancement
The PMP certification enhances career prospects by opening doors to higher-level job opportunities and increased earning potential. It validates one's expertise in project management and helps them stand out in the job market.
● Expanded knowledge and skills
The PMP certification course covers various project management knowledge areas. By pursuing the certification, professionals gain a comprehensive understanding of industry best practices, enabling them to manage projects and lead teams effectively.
● Professional network
PMI, the organization behind the PMP certification, offers a vast network of professionals, chapters, and communities. Certified PMPs have access to this network, which provides opportunities for collaboration, knowledge sharing, and career growth.
The PMP certification course is designed to validate a professional's competence in project management and provide a solid foundation for successful project delivery. By passing the rigorous exam, individuals can earn the PMP certification, which brings numerous benefits, including industry recognition, career advancement, and expanded knowledge and skills.
Looking for further insights on PMP certification courses? Check out this video
Which jobs require a PMP certification?
A PMP (Project Management Professional) certification is highly valued across various industries and is often sought by employers prioritizing project management expertise. While the PMP certification is not limited to specific job titles, there are several roles where the certification is particularly beneficial and often considered a requirement. Here are some jobs that commonly require or prefer PMP certification:
● Project Manager
The PMP certification is most commonly associated with the role of a project manager. The certification demonstrates their ability to lead and manage projects effectively, making it a key requirement for many project management positions.
● Program Manager
Program managers oversee multiple related projects and ensure their alignment with organizational goals and objectives. PMP certification is highly desirable for program managers as it validates their expertise in managing complex programs and coordinating various project teams.
● Portfolio Manager
Portfolio managers manage a portfolio of organizational projects, programs, and initiatives. A PMP certification course is valuable for portfolio managers as it signifies their ability to align projects with organizational objectives and strategically manage resources.
● Project Consultant
Project consultants provide expert advice and guidance on project management methodologies, processes, and best practices. A PMP certification adds credibility to their expertise, enabling them to offer valuable insights to organizations seeking project management consulting services.
● Project Analyst
Project analysts are crucial in analyzing project data, monitoring progress, and supporting project managers in decision-making processes. While only sometimes mandatory, PMP certification can enhance the credibility of project analysts and their understanding of project management principles.
● IT Project Manager
In the IT industry, project managers oversee the development and implementation of IT projects and systems. A PMP certification demonstrates their ability to handle the unique challenges of IT projects.
● Construction Project Manager
Construction project managers coordinate and oversee construction projects, ensuring timely completion, adherence to budgets, and compliance with regulations.
Management Fit – Delve into the nuances of PMP Certification and PRINCE2 Certification to identify the ideal project management credential for your professional journey. Discover the specific methodologies, frameworks, and industry applications associated with each certification. Compare PMP Certification and PRINCE2 Certification in detail to make an educated choice that aligns with your career goals and desired market relevance. Take the next step in your project management career with the right certification choice.
Read More: How to lock in WhatsApp without downloading the app
Parting words
The cost of obtaining PMP certification can vary depending on several factors, including examination fees, PMI membership, and miscellaneous expenses. It is important for individuals interested in pursuing PMP training to evaluate these costs and plan their budget accordingly. While the cost may seem significant, it is crucial to consider the long-term benefits that the certification can bring to one's career in project management.