Hey there, animation enthusiasts and tech buffs! Have you ever pondered what the future holds for the captivating world of animation? The answer, in a word, is "AI" (Artificial Intelligence). This might sound like something straight out of a sci-fi film, but in reality, AI is already reshaping the animation industry in ways we had only dreamt of a few years ago. Let's embark on a journey to explore how.
Once Upon a Time…
Animation has a storied past. From hand-drawn sketches that gave birth to classics like "Snow White" to the computer-generated wonders like "Toy Story", we've come a long way. Yet, even with CGI, a lot of the process remained tedious and time-consuming. Enter AI, the game-changer.
A Speedy Affair
AI's foremost gift to animation is speed. By recognizing patterns and using predictive algorithms, AI can automate many of the tedious tasks animators face. What took days can now be achieved in hours. This doesn't mean animators will be obsolete; instead, they can focus on refining and perfecting the story and characters.
Enhanced Realism
Ever noticed how the water, fire, and facial expressions in recent animated movies look incredibly lifelike? AI algorithms can analyze real-life movements and replicate them in animation, bringing a level of realism previously unmatched.
AI's role in animation and video generation is vital
AI is transforming the world of animation and video production. Utilizing machine learning, it streamlines intricate processes, optimizing speed and quality. By analyzing and mirroring genuine movements, AI delivers an unprecedented level of realism and beyond imagination videos. For superior animations or video generation, an AI video generator tool becomes vital, to make the video more attractive and more realistic beyond imagination. It helps in video production to make impossible to possible . Additionally, AI paves the way for immersive narratives and instant adaptability, ushering in a revolutionary era of content creation.
User-driven Stories
Interactive animations are becoming popular, where the viewer decides the course of the story. AI can adapt in real-time to user choices, creating a fluid and cohesive narrative regardless of the direction the viewer takes. It's like being in a video game but within an animated movie context.
Learning and Adapting
Traditional animation required reworking from scratch for any changes. However, with machine learning, a subset of AI, the system learns from feedback. If an animator isn't happy with how a character's movement looks, they can tweak it, and the AI will learn from that feedback, making the desired changes across the board.
Beyond Human Creativity?
Now, here's where it gets even more exciting. AI systems, with their vast databases, can create entirely new characters or scenes by combining various elements. While this might sound like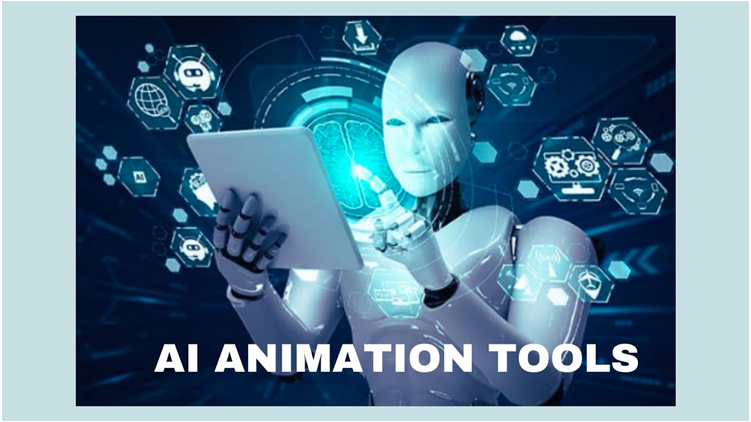 it's taking away the human touch, it's more about offering a canvas of ideas for animators to pick, choose, and refine.
Challenges Ahead
Like any evolving technology, AI in animation isn't without its challenges:
Over-reliance: While AI can speed up processes, over-relying on it might stifle creativity. It's essential to strike a balance.
Job Concerns: There are fears that AI might reduce job opportunities. However, the industry perspective is that roles will shift more towards oversight, refinement, and creative direction rather than elimination.
What's Next?
With virtual reality and augmented reality gaining momentum, AI-driven animation will play a pivotal role in crafting immersive experiences. We might soon find ourselves not just watching stories but being a part of them.
Wrapping Up
The fusion of AI and animation is like a match made in digital heaven. While the tools and techniques evolve, the heart of animation – storytelling – remains unchanged. AI is here not to replace but to enhance, to take the world of animation to horizons uncharted.
So, the next time you're watching an animated masterpiece, remember there's a good chance AI played a part in bringing those magical worlds to life. The future of animation is here, and it's exciting!